Hello my lovely readers! It's been a long time since I've had the chance to sit and update on my writing. Last year was a beginning to a new me -- as a published author and following my dreams!
This year is all about holding on to my dream!
This year is definitely starting out with a BANG!
NEWS #1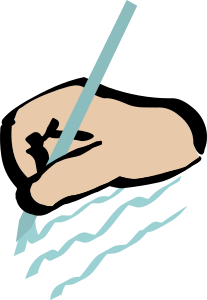 First, I signed on with an agent, Dawn Dowdle at Blue Ridge Literary Agency! Woo hoo! I am super excited to work with Dawn and have already learned so much from her and her other clients. What a support group to be a part of! Hopefully there will be more news about New York Minute and my Manhattan Moments series this year.

To find out more about my agency, click HERE.
NEWS #2
Love and Other Games is on another blog tour, to get us all ready for the 2014 Winter Olympics Games. You can follow the tour HERE
To celebrate our sexy new cover, the anthology is on sale for only 99 cents for a limited time! Don't miss your chance to join the excitement the Olympic Games!
News #3
I am super excited to share that I'm now working for Anaiah Press as the Public Relations Manager. This is the perfect job for me as I studied PR in college and I love to work with authors/bloggers/media. Check out this new faith-based press at www.anaiahpress.com
So, as you can see, this year has started out FANTASTIC! What is to come?
Again, I work with the #GoldenGirls from Love and Other Games, plus a few more fantastic authors that I'm very lucky to write with and publish a St. Patrick's Day anthology called One Lucky Night.
Not only that, but we have another anthology planned toward the end of the year called Covetous Curse. This is my first time working on a paranormal romance and my WIP takes place during the 1940's!
Besides that, you should expect to see great things come from my series, Manhattan Moments. BIG things are coming! I just know it!
I look forward to writing more on my blog this year and sharing all my great news! Please write me a note to let me know what you think of my plans, my work, my novels or just to share a joke. I'm fun that way!
Here's to a great 2014!